TO VIEW THE ENTIRE FAIRBOOK, CLICK ON "2021 FAIR BOOK" ABOVE.
CHANGES for 2021:
(1) Junior classes are open to boys and girls who are eight (8) years of age or in third grade and not yet twenty-one (21) years of age on or before September 1 of the year previous to the fair.
(2) Any exhibitor/participant of our fair receiving more than $600 in premiums/monetary awards will be required to complete a W-9 before receiving their premium/award check.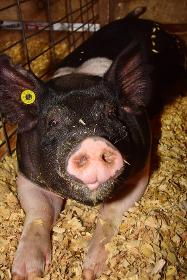 SHOW FLYER, CLICK HERE.
to enter, click here.
OPEN SWINE JACKPOT SHOW ENTRIES ARE DUE THURSDAY, JULY 15, 2021 AT 6:00 PM. LATE ENTRIES ARE ACCEPTED, CLICK ON Departments g/g1/g2 FOR MORE INFORMATION.