Join us this year for the
98th Annual
Marshall - Putnam Fair
JULY 10TH - 14TH
PLEASE keep CHECKing BACK REGULARLY FOR UPDATES!
Also, like us on facebook by CLICKING HERE.
KICK-OFF DINNER, WINE TASTING, HARNESS RACING, DYLAN SCHNEIDER CONCERT, DEMOLITION DERBY,
TRACTOR PULL, FAMILY FUN NIGHT, CAR SHOW, KARAOKE CONTEST, IMAGINATION ACRES,
LIVESTOCK SHOWS, SENIOR CITIZEN PROGRAM, AND SO MUCH MORE!
FOR MORE INFORMATION ON THESE EVENTS, CLICK ON THE EVENT IMAGE.
wednesday, JULY 11TH
5:00 PM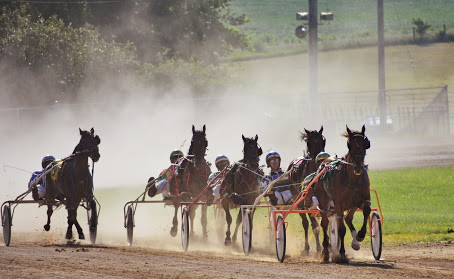 THURSDAY, JULY 11TH
7:00 PM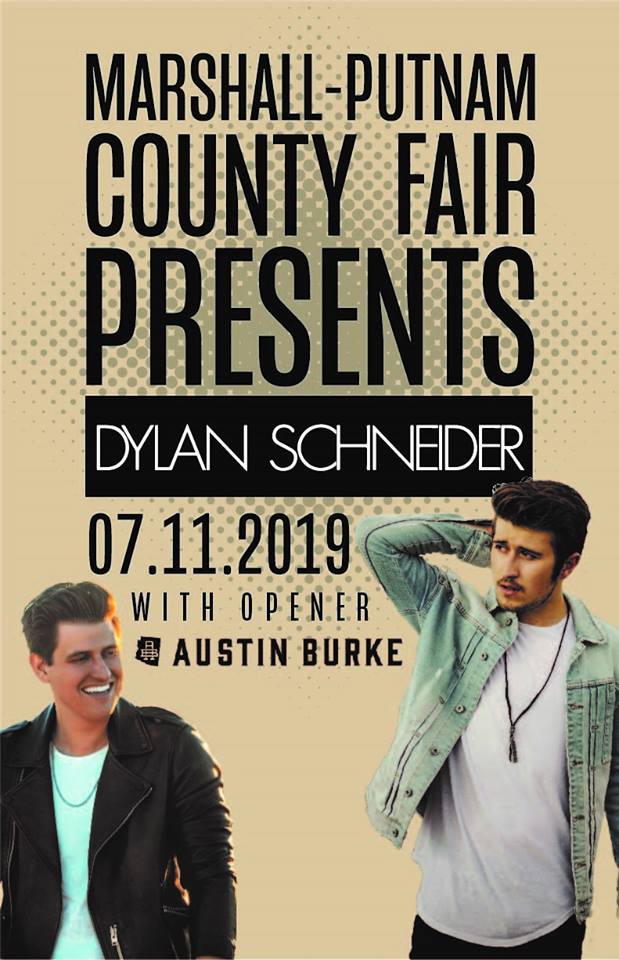 TO VIEW THE LIVESTOCK SHOW SCHEDULE, CLICK HERE.
ALL DEPARTMENTS ARE POSTed EXCEPT the HORSE SHOW. IT

WILL BE POSTED ASAP!



DEPARTMENTS M2 & P4 - TEXTILES ARE NOT posted Due TO NOT HAVING A SUPERINTENDENT.
IF YOU OR ANYONE YOU KNOW IS INTEREST IN BECOMING THE TEXTILES SUPERINTENDENT, or interested in supervising the area for an hour or two during the fair. PLEASE CALL THE FAIR OFFICE AT (309) 364-2814 FOR MORE INFORMATION.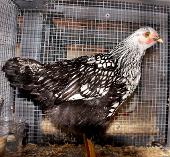 **NO PULLORUM TESTING REQUIRED IN 2019 FOR ILLINOIS BIRDS**