MARSHALL - PUTNAM FAIR
CELEBRATING 102 YEARS!
JULY 12 - 16, 2023
"Galaxy-A-FAIR"
In Memory of Mark Nave
Our hearts are broken over the loss of our board member, Mark Nave. Mark was always there to lend a hand and he spent countless hours at the fair getting the grounds perfect. Whether it was for the fair or for off season events, he was there. The past few years he also served as our Poultry Superintendent. Our thoughts and prayers are with Peyton, Heather, and Mark's family. Rest in peace, Mark. You will be missed dearly.
WE ARE IN THE PROCESS OF UPDATING OUR WEBSITE FOR THE 2023 FAIR.
PLEASE CHECK BACK REGULARLY FOR UPDATES!
The MARSHALL - PUTNAM County Fair PresentS craig morgan!

with whiskey bent and joe stamm
THURSDAY, JULY 13TH
7:00 pm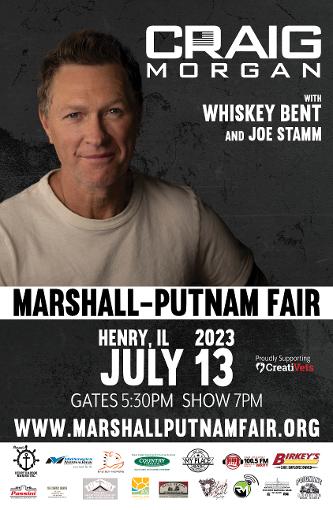 limited VIP Tickets remaining!
MARSHALL - PUTNAM FAIR
DEMOLITION DERBY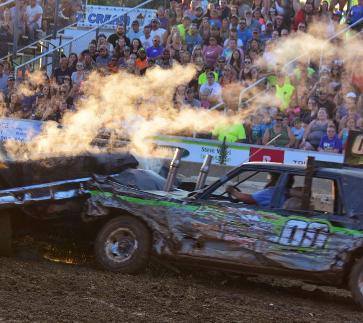 PRO PULLING LEAGUE
AMERICA'S PULL
SATURDAY, JULY 15TH
5:30 PM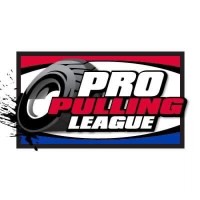 M-P Fair Cook-Off Returns