MARSHALL - PUTNAM FAIR
CELEBRATING 102 YEARS!
JULY 12 - 16, 2023
"Galaxy-A-FAIR"
thank you to everyone who attended our 2023 Fair.
Without all our volunteers, exhibitors, vendors, & visitors we would not be able to
continue our tradition of excellence.
2023 Fair In Memory of Mark Nave, a beloved fair board director

The MARSHALL - PUTNAM County Fair PresentS craig morgan!

with whiskey bent and joe stamm
THURSDAY, JULY 13TH
7:00 pm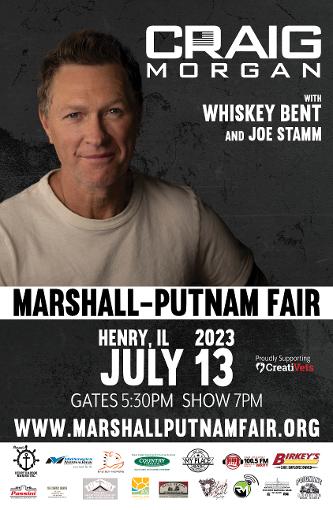 Reserved Box seats and general admission remain! VIp is sold out.
MARSHALL - PUTNAM FAIR
DEMOLITION DERBY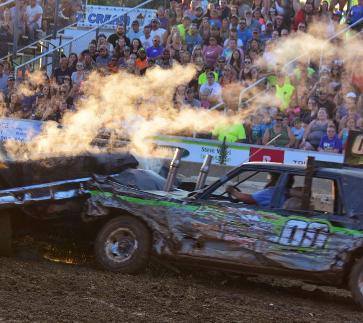 PRO PULLING LEAGUE
AMERICA'S PULL
SATURDAY, JULY 15TH
5:30 PM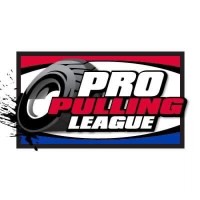 M-P Fair Cook-Off Returns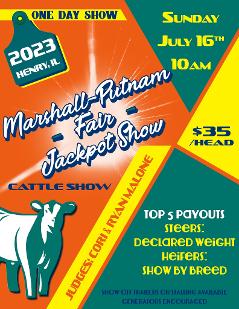 Click Here to view the photos of the M-P Fair Open Cattle show.