BEER TENT and ENTERTAINMENT
Beer tents open Thursday through sunday!
grab a drink and join the party at the marshall-putnam fair beer tent!
friday, july 16th
beer tent opens ay 3 p.m.
Feudin' hillbillys
9 p.m. - 1 a.m.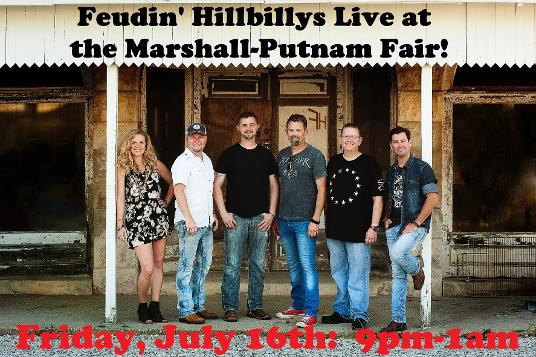 The Feudin' Hillbillys have been entertaining by the thousands all across the Midwest for the last 14 years. They have performed with such artists as: Luke Bryan (twice), Blake Shelton, Florida Georgia Line, Cole Swindell, and over 43 of the industry's finest artists, headlined arenas, filled the center of a shopping mall, and look forward to you experiencing their high energy show. Buckle up for a ride with The Feudin' Hillbillys!
saturday, july 17th
beer tent opens ay 12 p.m.
sUNDAY, july 18th
beer tent opens ay 12 p.m.
CODY CALKINS
12 p.m. - 3 p.m.